Hewitt Property Management
Let Us Manage Your Hewitt Rental Property
What is Property Management?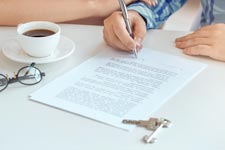 A Property Management company is tasked with the responsibility of managing the multiple aspects, which come with the ownership of leased real estate. With leases turning over, buildings to maintain and tenants to keep happy, coordinating everything can be a real challenge for the unskilled manager.
One important role is that of acting as liaison between the landlord and tenant. Duties of property management companies include accepting rent and deposits, responding to and addressing maintenance issues, advertising vacancies for owners, and doing credit background checks on tenants. In exchange for the service they provide, most property management companies charge property owners a percentage of the gross rent collected each month.
There are many facets to professional property management, including participating in and/or initiating litigation with tenants, contractors and insurance agencies. Special attention is given to Landlord/Tenant laws and most commonly evictions and non-payment of rent issues.
Regardless of the task, whether it's replacing a doorstop or providing prompt, efficient accounting of your funds, you can count on MeadowsRentals.com.
The Benefits of using Meadows Rentals Property Management
A designed management program
Prompt Monthly Electronic Disbursements of your funds
Computerized E-Statements with...

Income Statement
Expense Statement
Receipts Statement
Month to Date Figures
Year to Date Figures

Low Cost Contracted Maintenance
Move-In & Move-Out Inspections
24 Hour Maintenance Department
Experienced Staff
Tenant Criminal Background checks
Tenant Credit checks
Sex Offender checks
Income/Debt check
Employment History
Rental/Mortgage payment history
Lease Preparation
Deposit Collection
Rent Collection
Eviction Processing
Preventative Maintenance
Repair Estimates
Detailed, legally binding leases
Your prior consent for repairs over a pre-determined amount
Prompt eviction proceedings of non-paying tenants
Charges to tenant for tenant caused repairs
Competitive fees
Compliance with rental laws and regulations for your property
Assistance with selling your property or
A referral to a top sales associate with a leading national company
#1 Network of make-ready & prep-teams
Why Hire a Professional?
How we can help you
How much can I get?
It's important to understand market trends when determining your lease amount. One thing to consider is how long you will have to wait to find a tenant willing to pay what you're asking. In a strong market, renters may line up at the doors and you have a good chance of leasing the unit quickly for a strong price. In a soft market you may throw the rules out the window.
Market supply can fluctuate often, making it wise to set your rent aggressively. You should weigh the loss for a twelve month period. For example, if you attempt to lease a unit at $1500/mo., but the unit sits vacant for 3 months, you are losing $4500.00 in income PLUS the holding expenses accrued during the period. If the unit leases immediately at $1450, what is your loss to the market? Only $600 vs $4500. Plus, you could increase the rent to $1500 or more at the end of the lease term. We always like to start at the upper end of the rate spectrum when possible, but we recommend flexibility to owners if the lease rate should be changed.
Asset Preservation
Real Estate is a depreciating asset. It's our goal to preserve your property, in some cases, making it better, as the years pass. We keep the property functioning properly, internally, as well as externally, through preventative and ongoing maintenance. Our systems help preserve the assets, ensuring value is kept and increased, in our naturally appreciating markets.
The way your property appears to the tenant is crucial to a timely lease. Clean homes with fresh paint/carpet profoundly improve your chances of finding a quality tenant. Everyone is drawn to a clean, well maintained home; tenants are no exception.
A poorly kept property will attract a tenant that is comfortable living in that environment. They see how little you care about your property and so they in turn treat it with the same level of respect or lack thereof. A property in ill repair will lead to lower rents and more problems down the road.